We Creating New addons in Tally. Administrator Can Create Number of Approval in Tally as per company decision.
for Example if company XYZ PVT LTD want to implement Transaction Approval in your company Then they create Number of approval then want to use. we are also share screen shot how they will be create level of approval.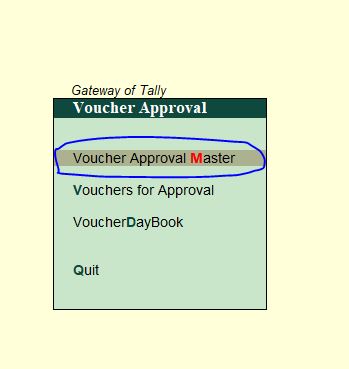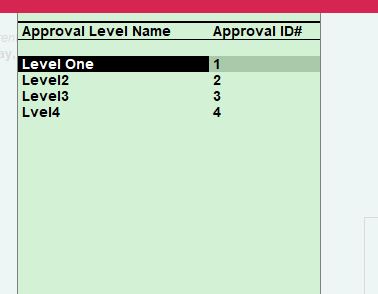 ID Will Be auto Generated as Per Approval Level.
After That user Creation screen mark user level as per screen.

Approval function will work .
One Important Point if admin and last level of approval do transaction Then no need to approval. if Level one will do transaction then level two and level three will approve. and we are also provide Approval History Report.