In this session we are Going to download tally from tally solution officially website. Current Version of tally is Tally Prime 2.0 .
This is licence-based software, you need to buy proper licence otherwise tally also provides educational or trial version for learn tally with some restrictions.
Tally solutions have more product as per list in website .
Tally Prime or Tally ERP
Tally Developer
Tally server
Sopper
Step of download Tally : –
Open officially site https://tallysolutions.com/download/+
Click the download button (Option) and download tally in your system.
Install Tally Prime : –
Double Click your downloaded installer.
In this screen have three option
Configure
More Option
Install
In first option Configure : – you can set installation path of this application and desktop shortcut name and start menu name if you want to change.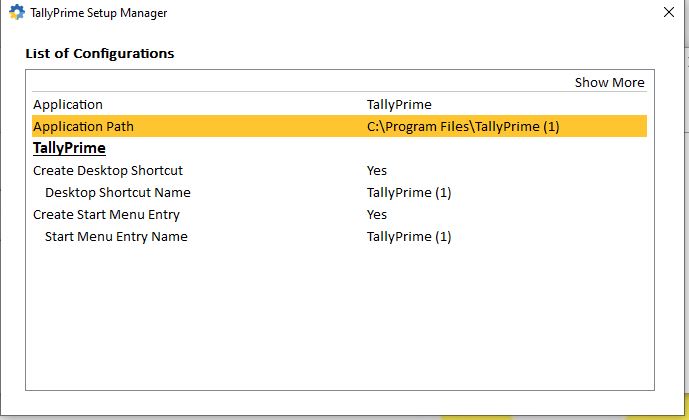 In second option More option :