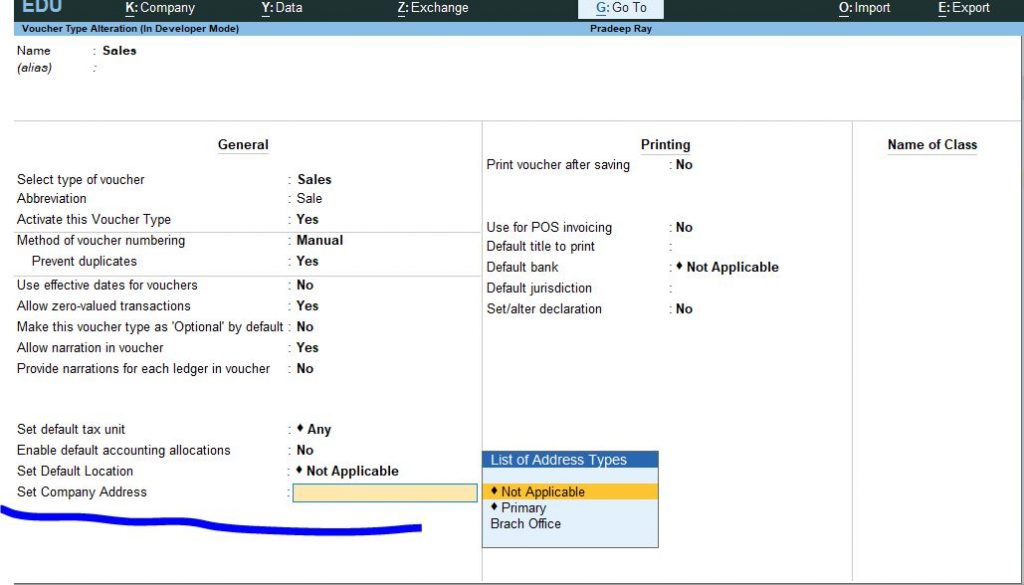 Voucher Type Wise Company Address: –
in Tally default have an option to create multiple address in single company after enable multiple address features.
This option will find the F11 (from tally main Screen) using bellow screen we can create multiple address.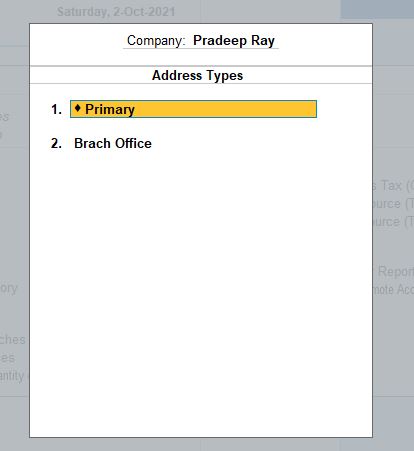 After that in voucher type have option (Customized option) to fixed address type. As bellow screen.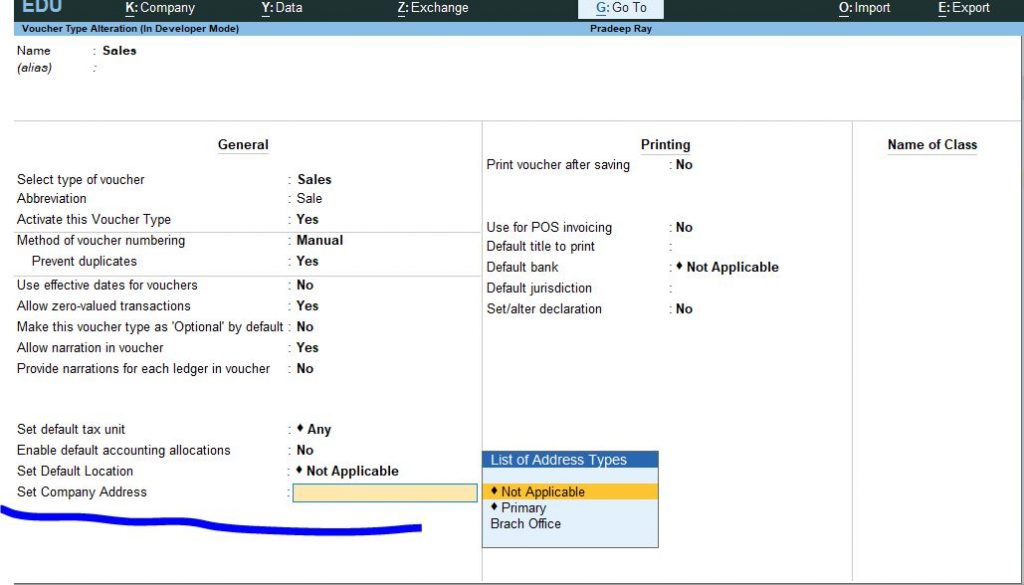 Similarly Voucher Type have option to set the godown ( Customized Option ) this godown will automatic come at the time of transaction. As per bellow screen.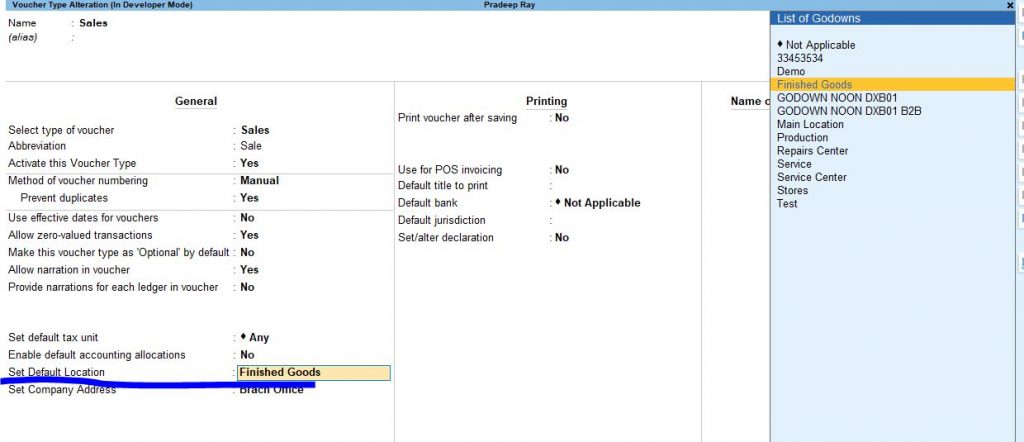 Product ID : #PRA000017102121